Information Contact: Shanna Wittig
64 Victoria Street Mackay QLD 4740 Office: 07 4843 3222 or 0497 682198 Email: admin@mackaybailiff.com.au

Introduction
The Bailiff/Sheriff website was developed to assist the individual and small business operator with information in relation to the services offered by the Bailiffs' Offices of Qu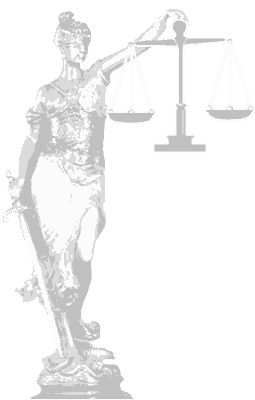 eensland. This site is not designed to provide legal advice, or legal opinion, but may be used in conjunction with legal advice obtained from your own particular legal advisor.
The information contained in this site can be accessed by selecting the menu buttons on the left of the screen. Some categories will identify sub-categories. The menu buttons are displayed on all pages of the site and are user friendly. To return to the "Home" page, click on the Home button.

Queensland Bailiffs
Bailiffs of the Magistrates Courts are not Commercial Agents, Debt Collectors or Private Investigators, although they may hold licences for such professions. Appointed Bailiffs act in an impartial manner in the service and execution of Court documents. This website provides information to the public regarding civil actions commenced in a Magistrates Court of Queensland. If any person wishes to commence his/her own legal action, this site may be of assistance in relation to non- legal issues, e.g. Court filing fees, service fees, the correct forms to use etc.
The use of Court Bailiffs for service and execution of process ensures that such service and execution are effected according to the Rules of the Court.
Bailiffs' fees are prescribed by legislation, are GST exempt, and are recoverable as part of a Judgment debt. Service fees charged by persons other than Court Bailiffs are variable (i.e. not fixed fees prescribed by law); they are not GST exempt, and may not be recoverable as part of the Judgment debt.
Process served by Bailiffs
Bailiffs effect service of the following documents, issued from any Court jurisdiction in any State or Territory of Australia.
Minor Debt Claims
Claims
Notices of Adjournment
Subpoenas
Notices of Intention to Proceed
Enforcement Hearing Summons
Notice to Quit Premises
Complaint Sworn and Summons
Bankruptcy Notices
Bankruptcy Petitions
Family Law documents (GST applies)
Miscellaneous documents from Tribunals, Interstate Courts, and various
jurisdictions.
Warrants issued by a Court must be executed by a Bailiff of the Court in the District (area of jurisdiction) in which the Defendant resides.
Bailiffs also have the duty of executing Warrants, viz:
Enforcement Hearing Warrant (Warrant of Arrest)
Enforcement Warrant - Seizure and Sale of Property
Enforcement Warrant - Redirection of Earnings
Enforcement Warrant - Redirection of Debt
Any specific questions regarding the service and execution of process may be directed to the Bailiffs' Office of the nearest Magistrates Court in Queensland.

WARNING:- There are some unscrupulous persons who act in unlawful and deceitful ways when acting on behalf of creditors. Some of these persons may be unlicensed, or licensed through the Office of Fair Trading, acting for a creditor, or just persons who have criminal intentions. You have the right to be sure of the identity of the person you are dealing with before you allow them entry to your premises, or satisfy their demands for money, or allow the repossession /seizure of goods on behalf of a creditor. Beware of any person who is unable to supply identification to satisfy you regarding their identity or office. Bailiffs of the Supreme, District and Magistrates Courts are issued with Photo Identification cards from the respective Courts.
All bailiffs wear civilian attire when attending at commercial premises or private residences. If a person purports to be a Bailiff, and demands entry to premises to execute a Warrant, serve process, or carry out any other duty by order of a Court, and there is doubt as to the legitimacy of that person's identity, demand that he produce his IDENTIFICATION CARD.
If that person is unable to produce Court Identification, do not allow entry or divulge any
information. Ask the person to leave the premises immediately, and if they refuse, call the Police. Try to record all details of the person, motor vehicle etc, to assist in identifying that person, should it be required..

The Bailiffs of the Magistrates Courts ensure your privacy is protected at all times. Bailiffs do not collect/record your details for DATA COLLECTION, and do not sell/trade your personal details as part of any DATA COLLECTION SERVICES, as can be the case when using NON-BAILIFF SERVICES. (See our Privacy Policy).
The Bailiffs' site will record your Email address (or other contact means as supplied by you). These details will only be used to contact you regarding your enquiries, or supply information from this site as requested by you.
We at www.bailiff.com.au and www.sheriff.com.au welcome comment/suggestions or input to
this website. The site will be continually up-dated to provide extensive coverage of useful information to assist individuals or small business operators.
Without our Sponsors, this site would not have been possible, and we ask that you visit our Sponsors' sites and utilise the services they have to offer.

Enjoy your visit
BAILIFF WEBMASTER
BAILIFF: (QLD)
(Generic term: Enforcement Officer) - An officer appointed by a Court to serve Claims, Orders and other process of the Court, execute
Warrants of Enforcment for Seizure and Sale of Property,Warrants of
Arrest, and any Orders issued by a Court.
BAILIWICK:
The specific area of jurisdiction of a Court in which the Bailiff operates..
SHERIFF: (QLD)
An Officer of the Supreme Court with duties relating to service and
execution of process, summoning of juries etc.